Eat your heart out this Eid-ul-Azha with these BBQ recipes
Bihari Boti
Ingredients
• 450-500m boneless meat cubes
• 2 tbsp raw papaya paste
• 1 tbsp ginger garlic paste
• 1/2 to 1 tbsp green chilli paste
• 1 tsp salt
• 1 tbsp red chilli powder
• 1/2 tbsp garam masala powder
• 1/4 tsp star anise powder
• 1/4 cup yoghurt
• 1/2 tbsp poppy seeds roasted and grinded
• 2 tbsp fried crushed onion
• 1/4 cup oil
• 2 tbsp white vinegar
Method
1. Mix raw papaya paste, ginger garlic paste and green chilli paste to the boneless cubes and leave it for 2-3 hours.
2. Now add salt, red chilli, garam masala powder, star anise powder yoghurt, poppy seeds, fried and crushed to the mix and marinate the meat for 4-5 hours. (For best results leave it overnight).
3. Before cooking, add oil and white vinegar to the mix.
4. Put the meat in a large pan, thread the skewers with meat and cook the meat from each side for around 20 minutes.
5. Lastly, brush oil on for 2-3 and give it a coal smoke for nice BBQ flavour.
6. Serve Bihari boti with chutney/dips of your choice.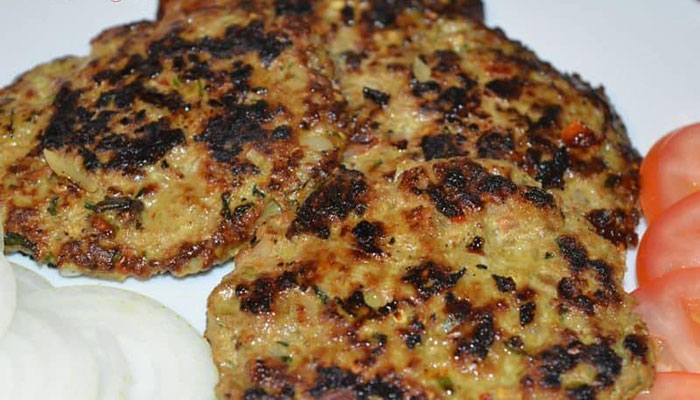 Chapli Kebab
Ingredients
• 300 gm minced mutton
• ½ beaten egg
• 1 tbsp dry coriander
• 1 tbsp red chilli flakes
• 1 tbsp dry pomegranate seeds (anardana)
• 1 tsp turmeric powder
• 1 tsp garam masala powder
• Salt to taste
• 1 tbsp butter
• 1 medium onion
• 1 medium tomato
• 1 green chilli
• 1/8 bunch of fresh coriander
• 1 tbsp finely ginger garlic
• 1 to 1/2 tbsp gram flour (besan)
Method
1. Finely chop an onion, tomato, green chilli, coriander and add it to the bowl of mince mean.
2. Add the remaining chopped vegetables to the mix and leave it in the fridge for 20-30 minutes.
3. Add 1/2 egg to mix, heat oil and make flat kebabs and fry them for 7-8 minutes on slow to medium heat.
4. Serve hot with naan/paratha and fresh salad.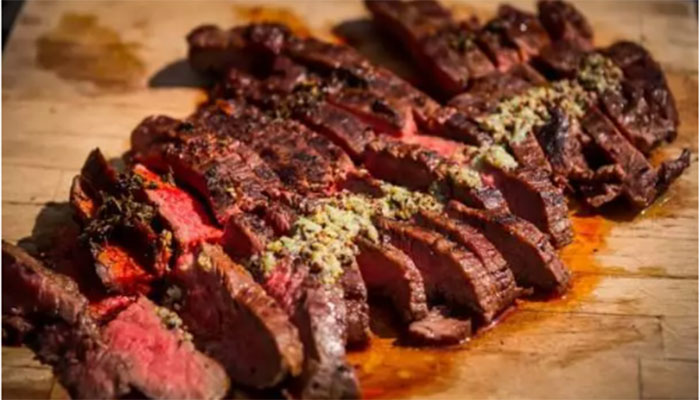 BBQ Steak
Ingredients
• 4 tri-tip beef steak
• 2 tbsp vinegar
• 3 tbsp oil
• 2 tbsp mustard
• 2 tbsp rosemary
• ½ tsp pepper
• 2 tbsp soy sauce
• 1 tsp garlic paste
• 1 tsp grounded red pepper
Method
1. Add all of the ingredients in a bowl and mix well.
2. Put the steak in a plastic bag while adding in the marinated sauce. Put the bag in the refrigerator for 2 hours.
3. Place the meat on a grill and keep cooking it till all sides are smoked and brown.
4. Serving with a chilled drink.
Please follow and like us: